EVENT AD SPACE
for short-term,
family friendly,
drug-free,
non-website, event advertising.
Contact: oaiku@yahoo.com
*******
*******
TERRA

Gone but never 4gotten
<![if !vml]>
<![endif]>SEKERE.COM
in support of
Pets Alive is a no-kill animal shelter, located in the foothills of the Catskill Mountains, about 1 1/2 hours from New York City. Their mission is to rescue, rehabilitate, and place animals in need. Victims of neglect, abuse, and violence, many of them have special needs and have been rejected by other organizations.
Can't adopt a pet?
Sponsor one
*******
Shut down Bonsai Kitten

*******
Music To Inspire All The World's Children with daria

Check out daria's
"Making Multicultural Music" Blog

Follow daria on Twitter at
dariasmusic
Drum and Song for the Orishas


by
OKAN ILORO


Buy or Listen Here




"I see [this recording] as a document of all our work together over a decade, [rather than] a recording [like those of] stellar Cuban groups available for sale."
Elizabeth Sayre
With Nazi bombs falling from the sky and fires consuming London, reluctant immortal Daniel Leland finds himself in an uncomfortable position. As a halfhearted employee of the British government, blackmailed into submission, he is forced to use his peculiar talent for murder in the service of the Crown. But as the assignments become impossibly challenging, the limits of that talent are tested. The Luftwaffe is not the most explosive thing to menace Great Britain, and even dead things can die again.
Available NOW!
Amazon Prime Members can borrow The Wailing free HERE
...or buy the paperback copy from Barnes & Noble HERE
The author's writing ranges from the distant past to the distant future, from murder to war to worship, elves to professors to spies.
Music Producer, Multi-instrumentalist Musician, Singer, Composer, Sound Designer, Multimedia Artist - at the service of Mother Nature
Click to Bring Back Prince Nuada
prince nuada, originally from "hellboy 2-the golden army", was unwisely written out OF THE MOVIE and killed. we, the prince nuada/luke goss wenches of the world are working hard to bring him back. we can use all the help we can get. by "signing" the petition, you can help us send a message to the hollywood studio brass.
MISTY MOUNTAINS COLD
From
THE HOBBIT MOVIE


Web Mistress: Ifabunmi
Copyright © 2011 [SEKERE.COM]. All rights reserved.
email us at: sekerecontact@yahoo.com
References on this page to any specific process, service, manufacturer, company or commercial product(s) do not always necessarily constitute its endorsement or recommendation by SEKERE.COM or its friends, colleagues or link partners. The information contained herein is provided as a public service with the understanding that SEKERE.COM, its friends, colleagues and link partners make no warranties, either expressed or implied, concerning the accuracy, completeness, reliability, or suitability of the information.
*******
AT
*******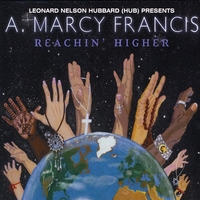 A New CD By

A. Marcy Francis
Grammy Award winning musician Leonard Nelson Hubbard (Hub) from the Legendary Hip Hop Band The Roots presents his first Executive Produced CD featuring the Universal, Soulful, Inspirational, Uplifting sounds of A. Marcy Francis.
******